Lang is a name well known to everyone - track and road cyclist, Olympic vice-champion and two-time medallist at the road world championships. The sports activist and organiser of the Tour de Pologne talks about his passion and the advantages of using electric bicycles.
The bicycle has been present in your life since early childhood. What is your first memory of it?
The bicycle gives freedom and that's how I always perceived it. As a kid I would take a big bike, way too big for my size at the time, and ride. Uphill, faster and faster, and then around the countryside. As I say - I felt free and unlimited at that time. It was an indescribable feeling and it stayed with me for life.
Although you ended your career as a sportsman, you did not say goodbye to cycling and turned the declining Tour of Poland into a world-class event - the Tour de Pologne. Are you proud of your work?
Pride, satisfaction and joy. When I started, most people didn't think there was any chance of success. Poland was changing and had its own problems. I heard that this was not the time to try to create a world-class event. I invested my own savings, found a group of people who - like me - believed and we started to act. Even as a cyclist in the professional peloton, I had watched the biggest races up close and thought: "Why can't this be done in our country?". I had an idea and a dream. Step by step we tested different solutions, invited celebrities, showed that cycling can be made into a show. A colourful peloton, smiling people, sport at the highest level - all in one. And so, year after year, we developed the Tour de Pologne together with Lang Team, my company. One man can't do much, but there is strength in a group that wants to move in one direction. We led the Tour de Pologne to the UCI World Tour, a series of the most prestigious cycling events in the world. Today we organise the biggest annual sporting event in our part of Europe. Yes, it is a joy and a pride.
Now you mainly ride recreationally, what distances do you usually ride?
It all depends on the possibilities, the number of other activities, meetings and anything work-related. But I've been saying for years that even the busiest person is able to find time during the day for an activity, such as just cycling. It's important for physical health, but also for mental health.
Electric bikes have also become increasingly popular in recent times. Have you had the opportunity to try one out? What are your impressions?
An electric bike is still a bike. Great for the city or for someone who needs to get around without maximum effort. I'm not at all surprised that it is gaining a wider and wider fan base. We all have a bike in common. And of course I had the opportunity to try it myself, thanks to MHC Mobility in Wilanów, anyway. The bike was great, and I had a great time too.
Electric bikes certainly make it easier to get around in the city, but also in areas with diverse landscapes. What benefits do you see in using electric bikes?
There are plenty of them. Not everyone who gets on a bike is in optimum shape, not everyone rides regularly, and an electric bike helps to bridge these gaps and gives everyone a chance. I see electric bikes in cities, but also on mountain trails. I'm happy, because the fashion for the bicycle is continuing.
Do you think that cycling by electric and ordinary bicycles especially in cities has a chance to replace the use of cars?
This is already happening in many cities. Take Amsterdam or many other European cities - bicycles are king there. For years it was the traditional ones, but now electric bikes are also appearing. It's a great way to decongest city centres.
Why do you think companies should invest in electric bikes and provide their employees with this option? Do you see this as a growing trend?
Yes, as I said - it's already happening and gaining momentum. We've been keen to get on our bikes for years, and now we have an alternative to get on 'electrics'. I'm a bike man myself and I'll always be a supporter of anyone who wants to feel the wind in their hair.
E-BIKE RENTAL AT MHC MOBILITY 
Want to reduce your company's environmental impact? Hire electric bikes from MHC Mobility!
By renting electric bikes, your business can reduce its negative impact on the environment while enjoying many other benefits such as time savings, money savings and more. Our service includes full service support, so you can always count on us to keep your bikes in good condition! 
Electric bikes are inventions that allow us to get around a congested city quickly and by using them, we won't face the problem of lack of parking space. What's more, they do not emit any pollutants into the atmosphere!
According to a report by the McKinsey Center for Future Mobility, around 60% of car journeys worldwide are less than 8 kilometres long. Trips of this extent could be successfully replaced by the micromobility segment. This would result in reduced emissions of carbon dioxide and other harmful greenhouse gases into the atmosphere. Another consequence would be a reduced need for fuel raw materials. 
Taking into account the changing world and the ecological awareness of company employees, we meet the expectations of our customers and present a comprehensive electric bicycle rental service! We encourage you to contact our sales department, who will prepare a dedicated offer for your company!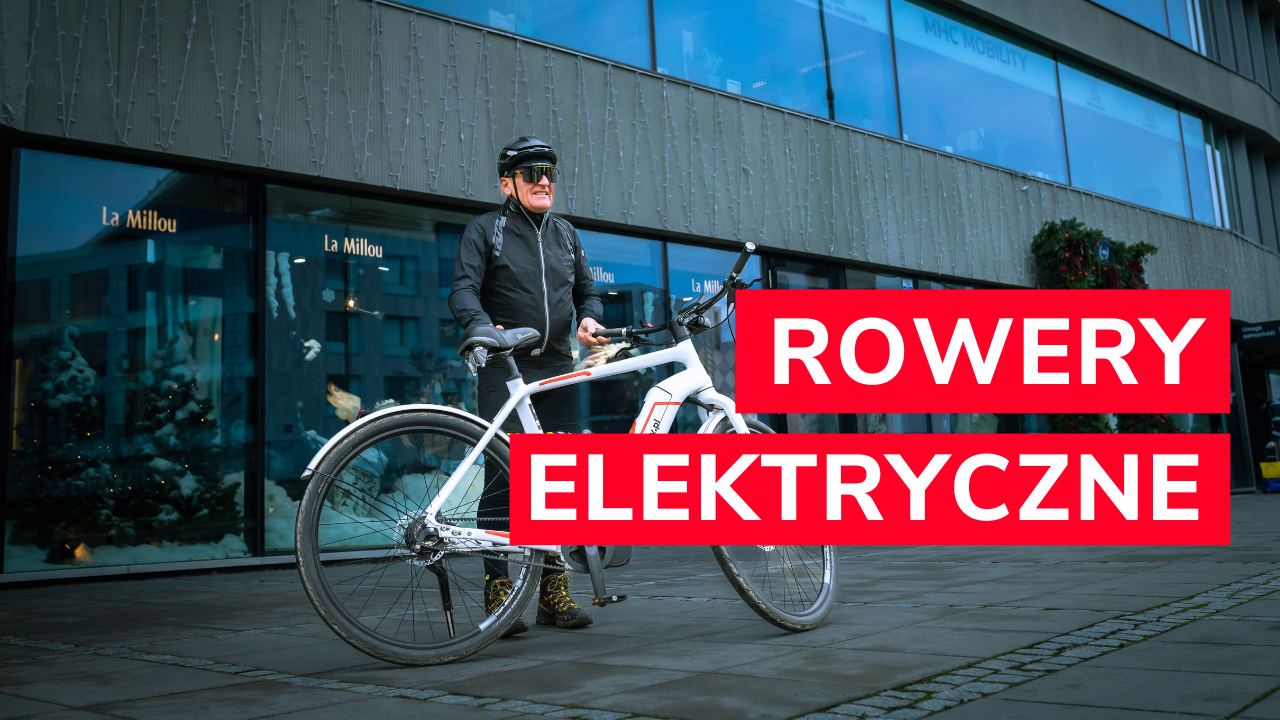 What are you interested in?